The primary advantage of a DIY epoxy coating is that it can save you a considerable amount of money when compared to professional installation, particularly if you choose premium 100% solids hi-build epoxy materials. Properly preparing your floor for coating takes time, correct tools (which are now readily available at your local tool rental center) and effort. If this is your first time you will also need accurate, comprehensive instruction. If you're comfortable with tackling a DIY project and can follow instructions, you can achieve a similar result to what a professional would provide and, depending on the actual materials offered by the professional applicator, your DIY effort could very well be far superior (more about that later) and at a substantial savings. There is a tremendous amount of DIY satisfaction derived from a properly executed epoxy coating project along with many years, if not decades, of reliable service!

AlphaGarage is the exclusive distributor of Wolverine Coatings' advanced, industrial grade epoxy coatings to the DIY community. We provide access to best-in-class 100% solids epoxy and concrete repair products and over a decades worth of experience in DIY instruction and support.

Most professional residential coating companies will try to sell you a high solids polyaspartic system primarily because the rapid cure nature of the individual coats allows them to complete the job in as little as 1-2 days. These coatings are highly abrasion resistant, UV stable but are very thin when compared to a proper hi-build epoxy system. The relatively thin quick turn around polyaspartic system will not have the impact resistance needed in true working environments. They may be fine for most typical residential garages but, if you want the ultimate in protection and performance you cannot beat a high quality industrial grade product line like that offered by Wolverine Coatings through AlphaGarage.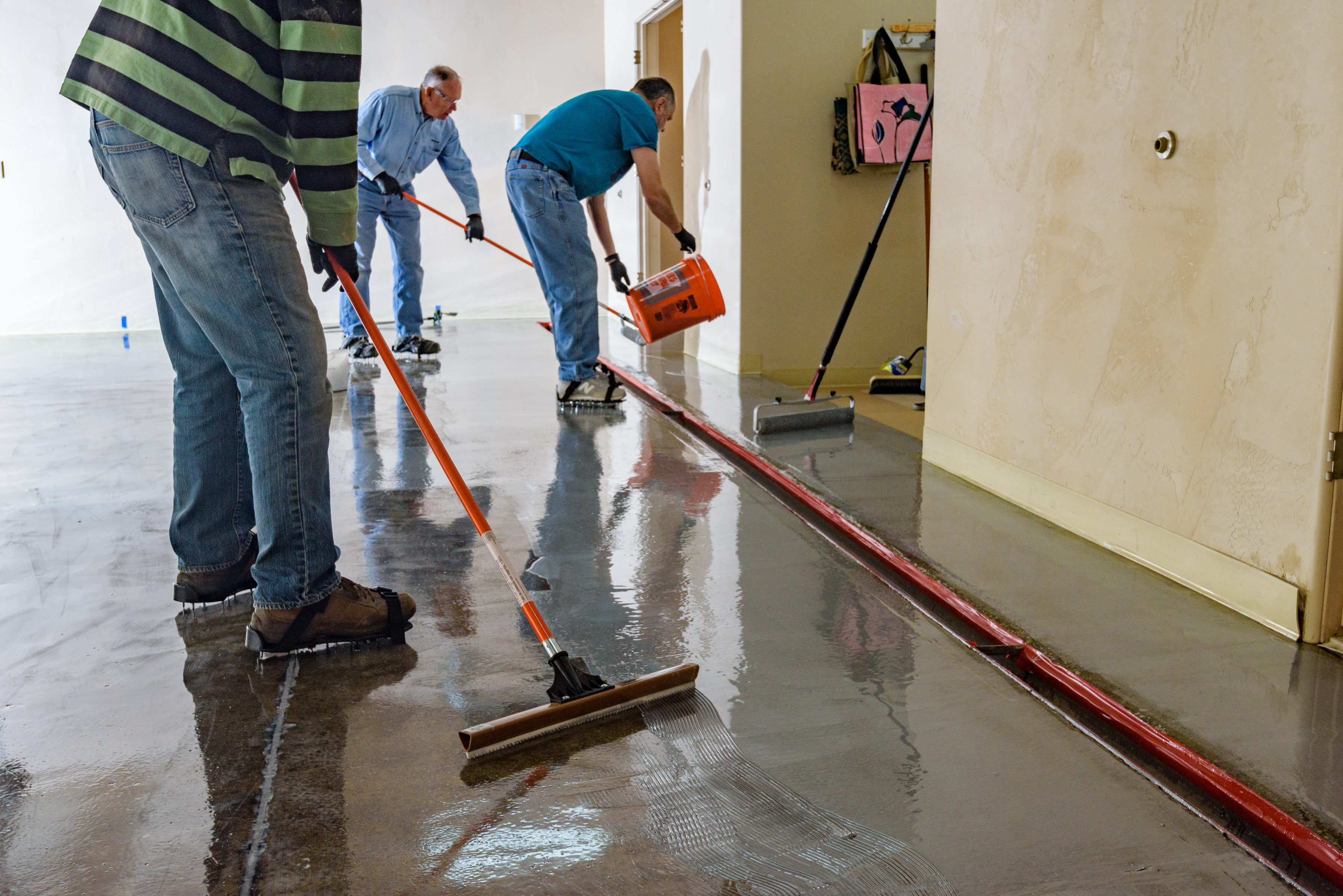 Even if they do offer a true hi-build epoxy system it won't match the quality and performance of a properly applied DIY system from AlphaGarage utilizing advanced ceramic based epoxy formulations manufactured by Wolverine Coatings! This is how a DIY applied epoxy coating can achieve better than professional results!

AlphaGarage is known for its exceptional customer service and goes above and beyond to ensure that each customer receives personalized instruction, down to the last detail of their particular project.

The staff at AlphaGarage is always friendly, knowledgeable, and willing to help. Great things happen when you combine great products with great customer service!